Our new sustainable market center in Sösdala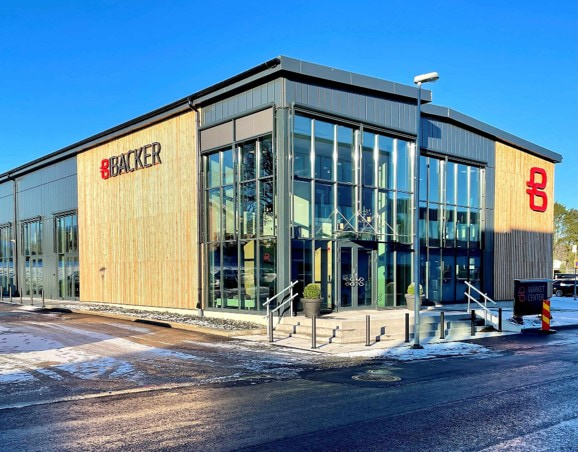 After almost 2 years of planning and constructing, we now proudly present our new, sustainable Market Center in Sösdala!
On November 29th 2021, we inaugurated our new Market Center in Sösdala. It is a brand new building meeting the highest building standard, Gold, according to the Swedish Environmental Building certification.
Not only does our new Market Center offer a fantastic environment for productive meetings, it does so in a truly sustainable environment.
The certification has assessed the building according to the following areas:
- Energy - use, needs and types of energy.
- Indoor environment - sound, light, moisture, air and water quality.
- Materials and chemicals - presence, documentation and phasing out of hazardous substances.
Only if the highest requirements are met is Gold awarded. The next levels of the Swedish Environmental Building Certification are Silver and Bronze. The new Market Center is the first building in it's county in southern Sweden being awarded the Gold certificate.
In the new Market Center we welcome customers and visitors to a brand new exhibition displaying the Backer Group's extensive product range, offer 7 inviting meeting rooms as well as a spacious and bright dining room.