Where can I find the article number, power and voltage on my product?

 Depending on the product you have, the marking is usually on the flange / element or on the pipe.

What immersion heater is needed for a K11A?

A K11A is a junction box and can have different types of immersion heaters. For help with which immersion heater is in your boiler, we recommend that you contact the manufacturer of your system.

The thermostat, overheating protection in my junction box has broken. Can I just replace them?

Yes you can. Please contact an authorized electrician for replacement.

Are all products in stock?

Do you service older products?

Our products are designed to withstand tough and demanding environments, but even the best product may need to be maintained and renovated after a certain operating time.
We perform maintenance and renovations of a number of different products. Whether it is replacing wear parts, upgrading control systems or checking and testing performance, we can help you extend the life of your heating equipment.

Does Backer manufacture customized products and components?

Yes, Backer is Sweden's largest producer and supplier of tubular heating elements. In addition to our standard range, we can also customize products and technical solutions in specific sizes, power, temperature and control specifications according to wishes and requirements. Please contact us and we will help you.

Are an immersion heater and an over the side immersion heater the same?

Yes, in principle they are the same. Both are devices that can heat different types of liquids, both of which have electricity that goes in metal loops that in turn heat the water. Electric immersion heaters can be used, among other things, to generate heat in boilers and accumulator tanks when other heat is not supplied. An over the side immersion heaters are insulated heating elements that are placed in the liquid and transfer heat to it.

What different designs regarding flow heaters can Backer offer?

The tank itself is generally manufactured in stainless steel, quality 1.4301. Regarding the element pipes, we can offer a few different stainless steel qualities, such as: 1.4404, 1.4547 and 2.4858 (Incoloy 825). Furthermore, we can offer thermal insulation, cabling, vent valve, thermostat / overheating protection, NTC-Thermistor, cable gland, protection anode, etc.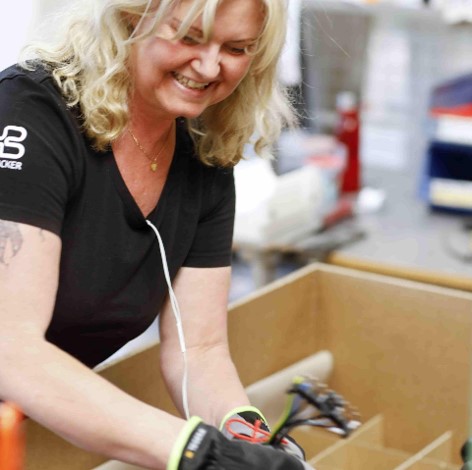 Backer colleagues
Backer AB, Sösdala
Can't find the answer to your question?