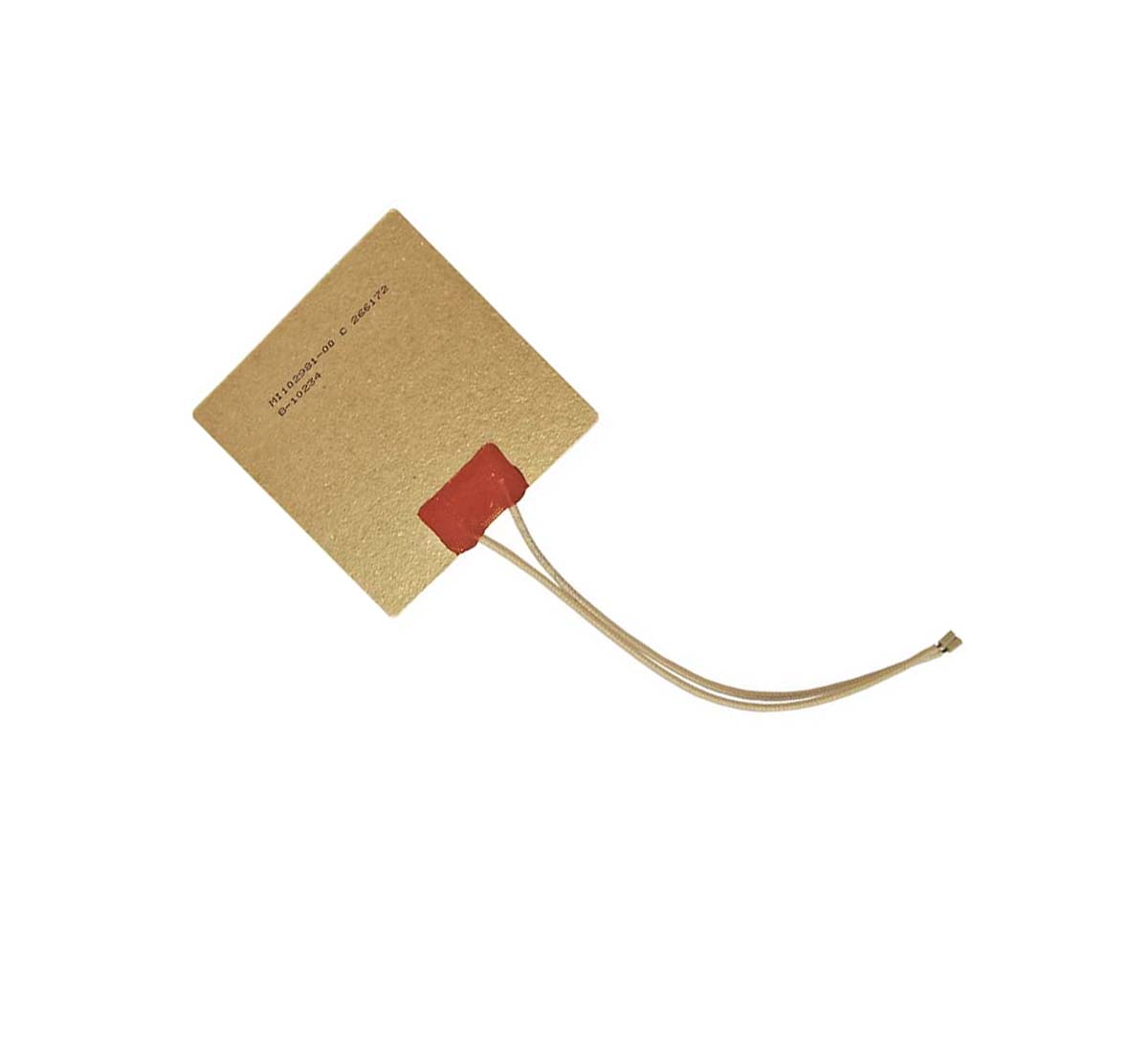 Micanite elements
Micanite elements are used for contact heating of tools and indirect heating of fluids in different types of containers. Micanite is an excellent insulation material based on mica, which can be cut, punched or shaped. They can also be encapsulated with steel and are then called band- or ring elements.
Technical data
Max 700°C (at max. 4 W/cm²)
Cable, tab terminals, screw and nut, nickel wire with ceramic pearls or silicon rubber hose.